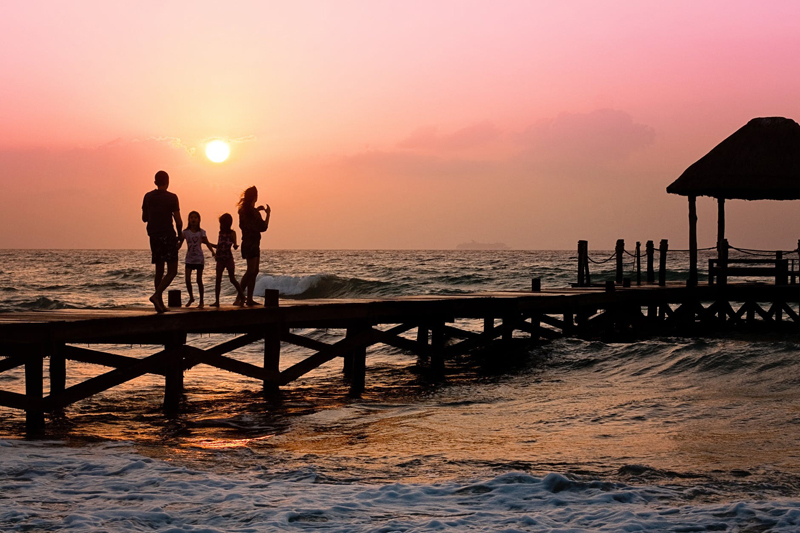 One criticism LDS people and theology frequently receive is that we are arrogant, perhaps even blasphemous, to believe that human beings may one day be like God. Often, in hearing people speak of deity there is an idea—sometimes a vague sense, sometimes a specific assertion—that God is something fundamentally different than what we are. That God is an unknowable creator, perhaps a Great Spirit without physical form, perhaps even a force without consciousness, but definitely NOT human! This being/force/entity created human beings, a species as different from itself, and as lowly, as a paramecium or a spider or a bat. This entity also created angels—another separate species, higher than we humans, beyond what we could ever be. The miracle of Jesus' mortality in this paradigm is that the he/she/it god lowered itself to take human form. The ultimate expression of love is that the infinite deigned to concern itself with a creature just one rung above the lowest. In this version of things, it is no wonder the notion that human beings have the option of someday being Gods and Goddesses is met with incredulity and hostility.

Of course the idea that LDS doctrine teaches we are equal to God is incorrect, and what I've found is that rather than filling us with blasphemous pride, the awareness that our ultimate goal is perfection much more often fills us with angst. On my lowest days, when I answer my children with an exasperated Because I said so! And complimentary glare in the bargain rather than a firm but compassion-filled adult response, or when I fudge on scripture-reading, opting instead for the spiritual stimulation of the TV, or do any number of little-ish things I'll soon be ashamed of, the gap between where I am and where He is seems far wider than the span of the universe. Really? As I am He once was; as He is I may become?

But the truth, the glorious, saving truth, is that our Heavenly Parents and older brother Jesus Christ are not fundamentally alien to us. The truth is, we are the imperfect versions of them, and they the ultimate, perfected version of us. We were formed in Father's image and likeness the way our biological children are created in ours. (Genesis 1:27) We are the same species! We are His children, not in the same way our dogs are our "children," but in the same way our children are our children. We are not only His main concern, but His only concern. The earth, its flora and fauna, herbs, trees and animals--all of which He loves perfectly--were created for our benefit. (Genesis 1:26; Doctrine and Covenants 49:19) His work and His glory is to bring to pass the immortality and eternal life of….us. (Moses 1:39)

It is for this reason that we have legitimate claim on His time, attention and resources, as our children have claim on us for their maintenance. (Doctrine and Covenants 83:4) It is for this reason He is concerned with our little lives and the teapot-tempests that sometimes feel like they'll consume us, though they don't make a blip in the universe's screen. It is comforting to remember, however we mess up, however far from perfection we currently are, that we have--not just a terrifying and mysterious force at work above our heads--but a Father watching over us, rooting for us and waiting for us.



Related Articles
Editor's Picks Articles
Top Ten Articles
Previous Features
Site Map





Content copyright © 2019 by Jamie Rose. All rights reserved.
This content was written by Jamie Rose. If you wish to use this content in any manner, you need written permission. Contact Jamie Rose for details.